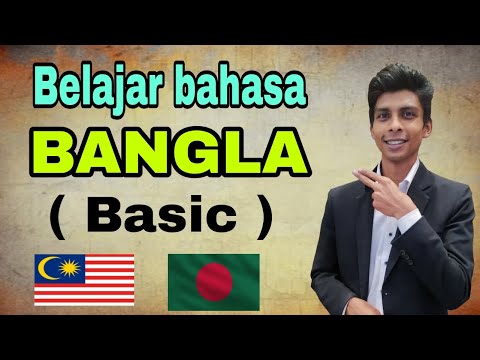 Belajar Bahasa Bangla Basic Bangla Language Learn Malay To Bangla Language
This video was created to teach basic Bengali language to Malaysians and Indonesians.
Many Malaysian and Indonesian tourists come to Bangladesh. They need to learn Bangla language to express their thoughts properly. Moreover, there are many Bangladeshis working in Malaysia. Malaysians must have an idea of ​​the basic Bangladeshi language to instruct them to do different tasks, so that the tasks become easier.
This more than 24 minute long video has been made to teach Bangla language very clearly and quickly .
jom belajar bahasa bangladesh .
Untuk belajar bahasa bangla dan bahasa hindustan... sila subscribe chanel ini .