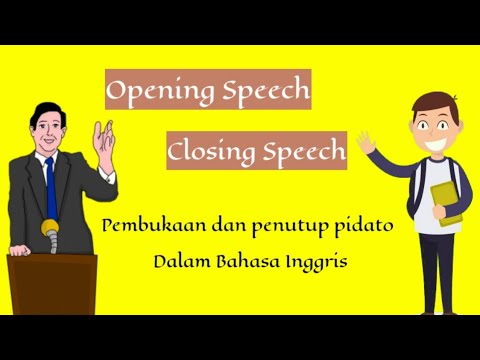 Pembukaan Pidato Bahasa Inggris Dan Artinya Simpel Dan Mudah
Pembukaan pidato dalam bahasa inggris dan artinya simpel dan mudah bagi pemula yang ingin berpidato dalam bahasa inggris.
berikut saya lampirkan contoh naskah pembukaan pidatonya semoga bermamfaat.
#pidatobahasainggris
#contohpembukaanpidatobahasainggris
Respectable: All teachers
Honorable: All my friends
First of all let's pray and thanks to our God who has given us his mercies and blessing us, so we can attend in this program/ Agenda without any trouble and obstacles.
Secondly my sholawat and salam are always be delivered to our prophet Muhammad SAW, who has guided us from the darkness to the brightness, in this world as well as in the next world.
Thirdly I don't forget to say thanks very much to the mistress/master of ceremony. Who has given me opportunity to deliver my speech under the title …..
Closing Speech
Ok, That's all from me, if you found many mistakes please forgive me. Thank you very much for your attention and the last I say wassalammu'alaikum wr wb.